Waybridge

Research, Visual Design, UI/UX, User Testing

In mid-2021, I joined the Shipments team at Waybridge to facilitate a platform launch with a leading North American wire and cable manufacturer as well as build a scalable design language system from the ground up.
Goal
How do we stay mindful of immediate business needs while also progressing the product forward?

When I joined, the platform had inherited a lot of unscalable legacy design that had already been adopted by our existing customers. Engineering and product were working towards an immediate deadline to launch with the company's largest customer to date, so it was important to balance future possibilities with current user needs and engineering limitations.
Research

The journey to meaningful solutions began with numerous questions. While I was tasked with solving lower-hanging UX problems, I worked with the broader design team to better understand our user personas, wrap my head around the nuances of the platform, and begin conceiving a unified design language system.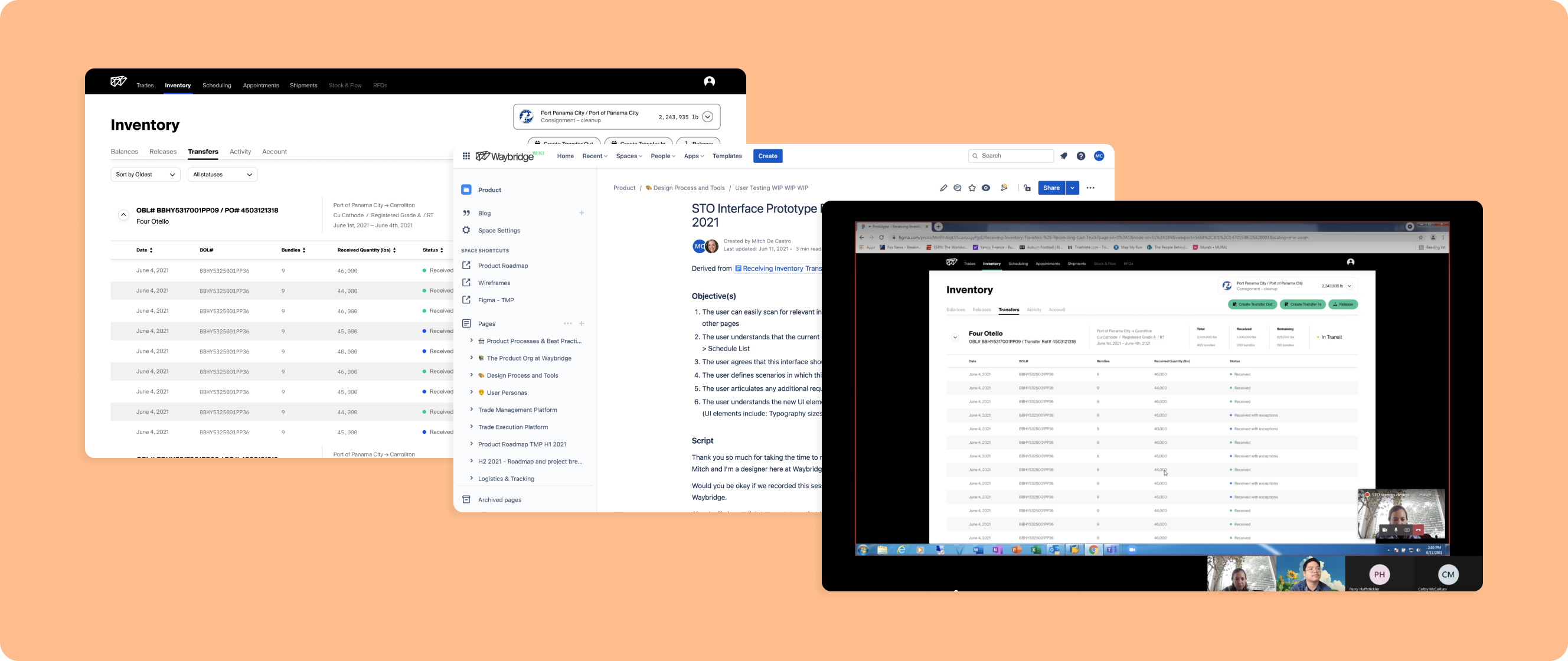 Testing

Leading up to our big launch, I tackled new features requested from the client by prototyping at high-fidelity and conducting rapid user testing. I took this opportunity to put design first by previewing a visionary look of what the shipments pages—and subsequently the rest of the platform—could be.
Iteration

User testing proved to be a knockout success and cemented a working visual direction for the rest of the product. Base-level components were derived from these designs while larger components were further elaborated upon with the rest of the design team, scaling them to different parts of the platform.
Implementation

Although we defined a vision for what Waybridge would look like, engineers needed to build solutions quickly so designs for new features were retrofitted into the existing UI. As we soft-launched against our expected deadline, I worked closely with our UI engineers to define which design updates would be superficial and which ones would require backend work.
Handoff
Key hires across design, engineering, and product accelerated the implementation efforts of this new design language system. Redesign work was distributed across individual designers and UI engineers while product guided the design updates beyond a pure re-skinning of the platform to better align with future business goals.