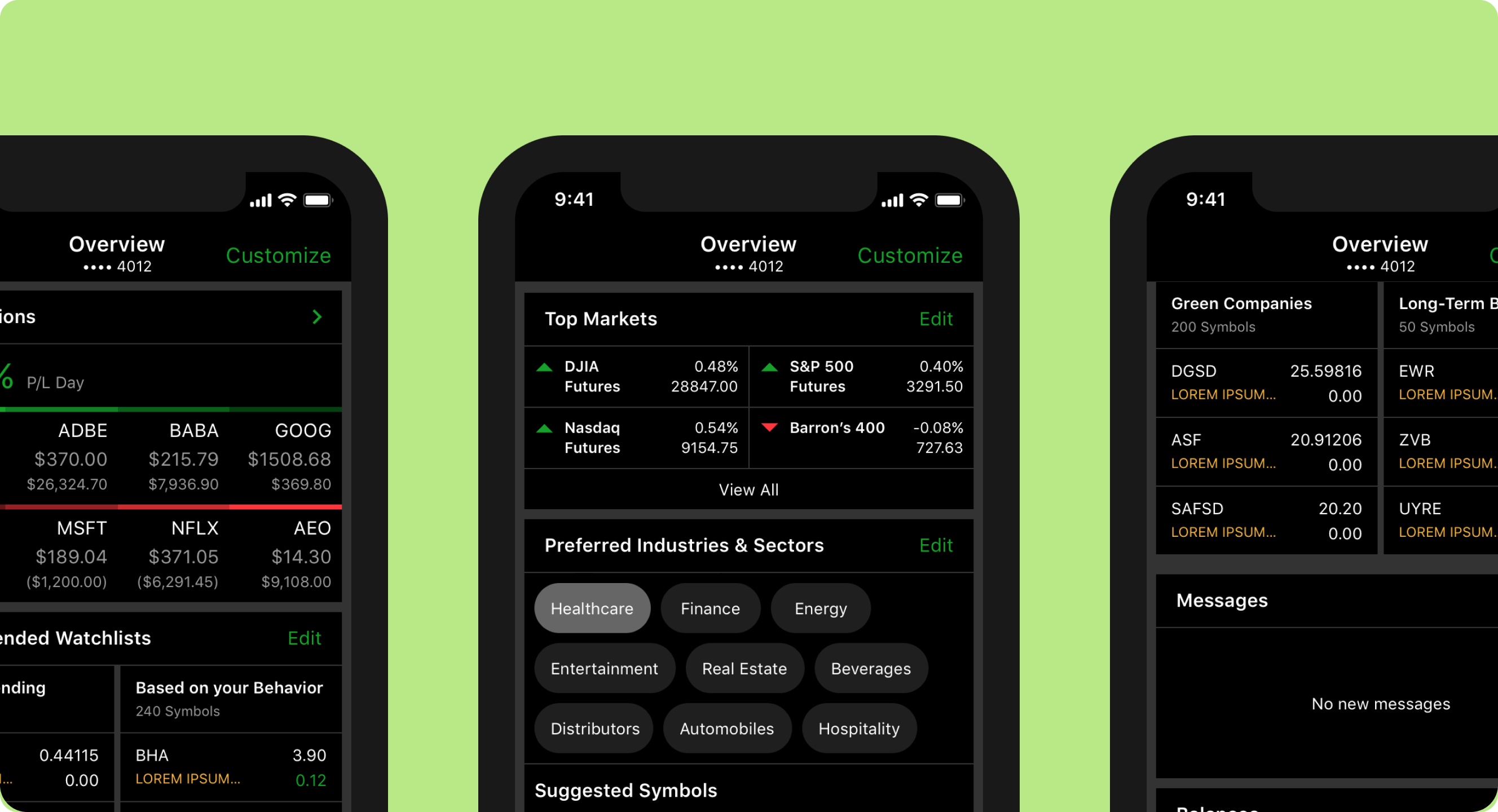 TD Ameritrade - thinkorswim® Mobile

Research, User Testing, Visual Design, UI/UX

During my time at Big Human, I was embedded into the team for TDA's
thinkorswim® Mobile
stock trading app throughout 2020 to help modernize their product through a major design overhaul.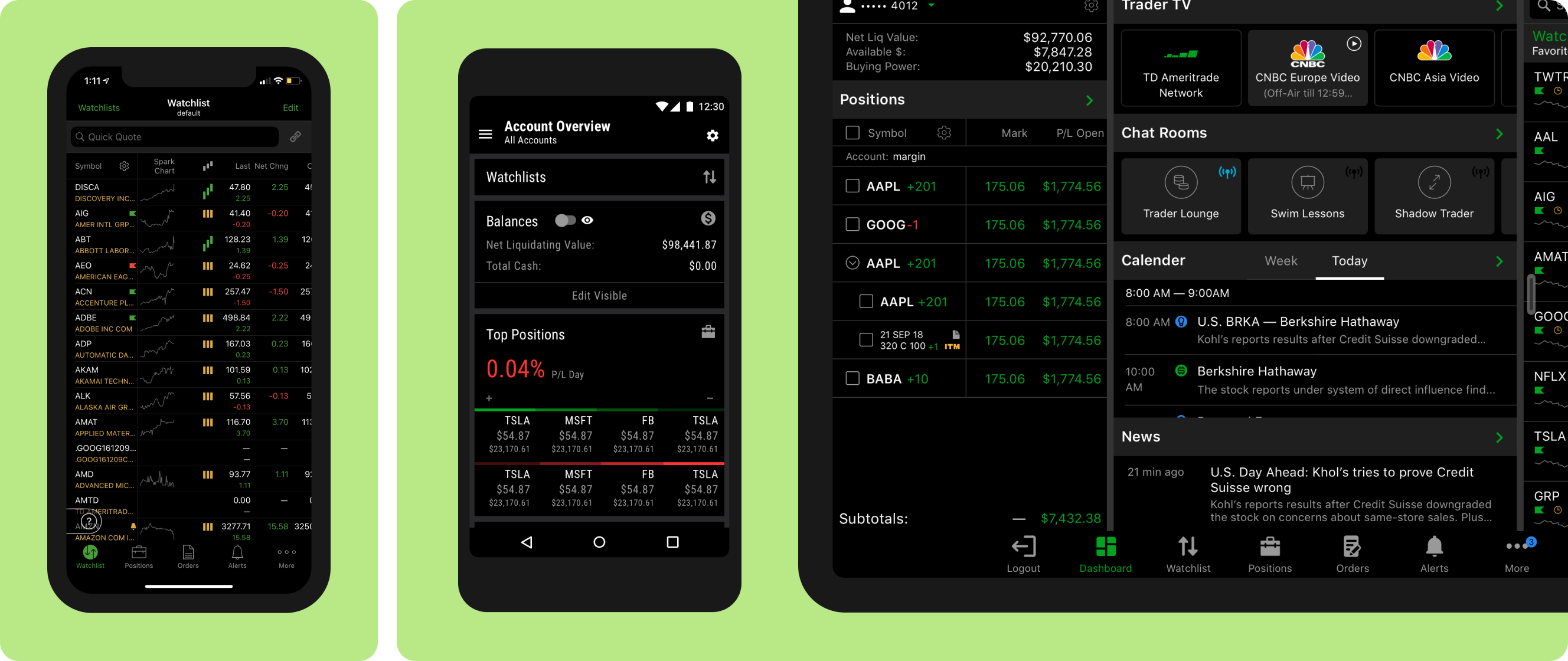 Goal

How do we future-proof our product while still satisfying our existing users?

What started as a desire to simply bring the iPhone version of the app up-to-speed with its tablet and Android equivalents quickly became an opportunity to enhance the product's existing dashboard feature beyond its current form.
Research

Working with the internal UX team, I helped define 3 personas that covered the majority of users on the platform: Portfolio, Options, and Swing traders.
Ideation

Specific user needs were derived from those personas and I designed widgets to satisfy each of those (i.e. trade history, charting, tips.)

Inspiration

The widgets took inspiration from previously desktop-exclusive features and included concepts such as activity feeds, recommended lists, and news updates.

Testing

Consequently, this work gained notable traction with internal stakeholders and grew into a full redesign of the dashboard experience that was tested with numerous users between Q2 - Q4 2020.

Collaboration

At the same time, I worked with TDA's design system team to reconcile patterns that were unique to this project and ones that were being adopted across TDA's product suite.

Analysis

Weekly user testing sessions revealed that many existing TDA customers were either resistant to change or loyal regardless. Bearing in mind the practical benefits of having the dashboard, we doubled down on total customization to ensure that even users who weren't interested in a dashboard could remove it if they chose to do so.
Launch

Fortunately, the redesign went live in August 2021 and has largely stayed intact since the end of the engagement with TDA.