TD Ameritrade - thinkorswim® Mobile

Research, User Testing, Visual Design, UI/UX

Over the course of 2020, I was embedded into the team for TDA's
thinkorswim® Mobile
stock trading app to help modernize their product through a major design overhaul.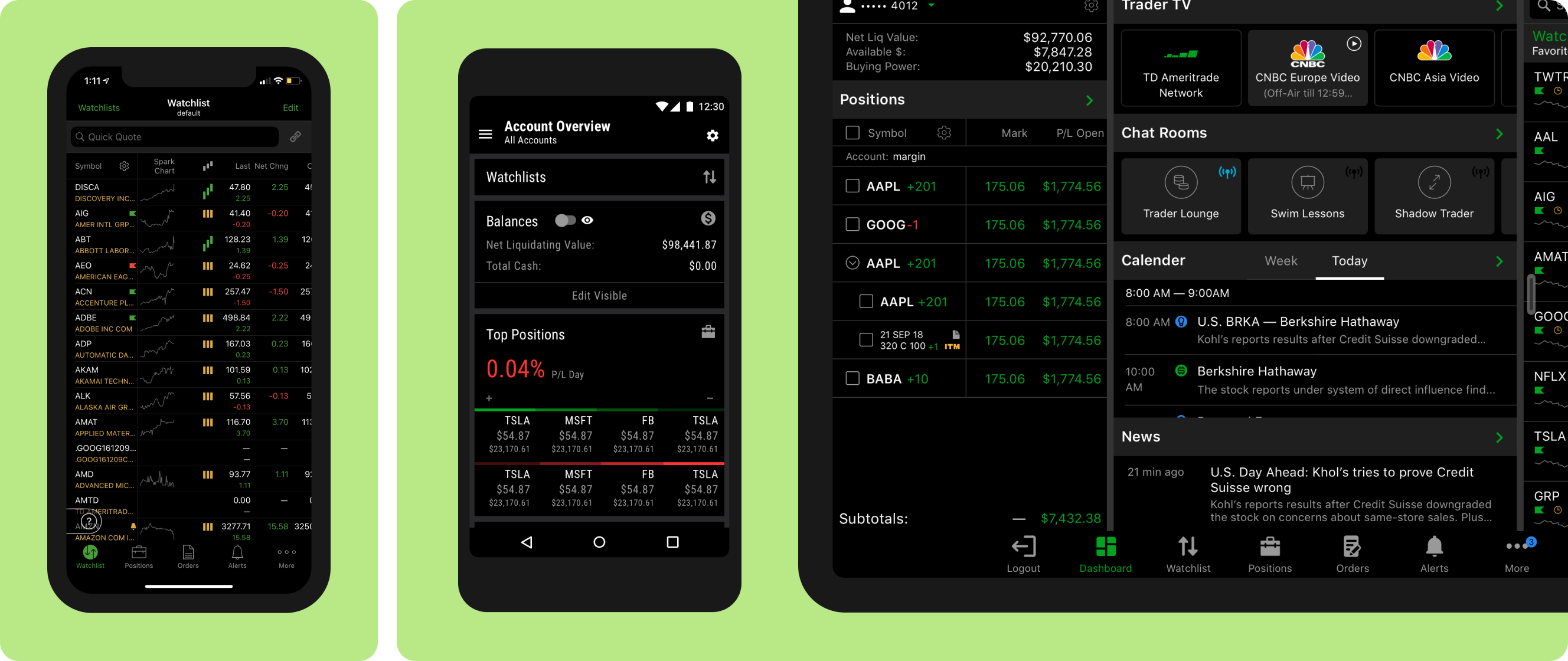 Goal

How do we future-proof our product while still satisfying our existing user base?

What started as a desire to simply bring the iPhone version of the app up-to-speed with its tablet and Android equivalents quickly became an opportunity to enhance the product's existing dashboard feature beyond its current form.
Research

Working with the internal UX team, we defined 3 personas that covered the majority of users on the platform: Portfolio, Options, and Swing traders. Through those personas, we compiled several needs for functions that had been lacking from the product overall.
Ideation

Based on those needs, we designed numerous widgets that would live in the proposed dashboard—providing a centralized overview experience that users could customize to their liking.
Testing

After department-wide support, the proposed designs were revised based on internal requirements as well as design system specifications and subsequently tested with live users between Q2 – Q4 2020 via remote Validately sessions.
Analysis

Weekly user testing sessions revealed that many existing TDA customers were either resistant to change or loyal regardless. Bearing in mind the practical benefits of having the dashboard, we doubled down on total customization to ensure that even users who weren't interested in a dashboard could remove it if they chose to do so.