Security Scorecard

Research, Visual Design, UI/UX, Art Direction

Between Q2 and Q3 2020, I was embedded into the design team at
Security Scorecard
, where I helped guide key platform initiatives with product & engineering—leading to the creation of all-new navigation and search function.
Goal

How can we supercharge growth while also improving the overall platform experience for our users?

Security Scorecard's leadership wanted to find ways of improving their business funnel by increasing customer retention through much needed UX improvements to their existing platform.
Research

Following an audit of their platform, I uncovered numerous issues that highlighted a lack of polish in the product — everything from missing button states to the inability to easily search for company ratings.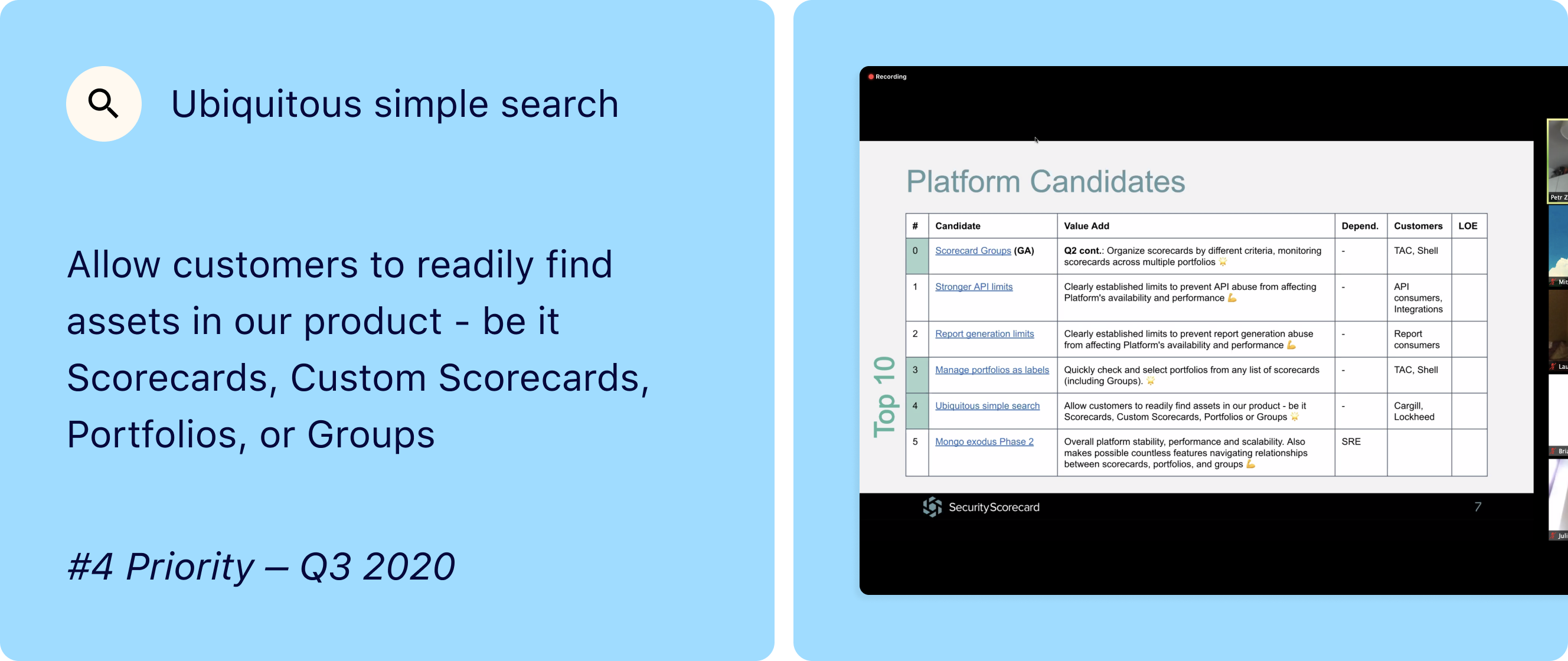 Implementation

After working with engineering to implement quality of life improvements to the platform, leadership focused the aforementioned search function as part of a larger initiative for the next quarter and placed me at the helm.
Testing

As the backend was being built, I teamed up with sales engineers and customer success managers—conducting calls with customers to walk through how they were using the product and gauge their interest in a brand new search function.
Iteration

Throughout Q3, I worked with engineering and product to build this new search function from the ground up. With insights from other departments, I prototyped several drafts before landing on a version that was prominent and intuitive—driving engagement and reinforcing the platform's core purpose.
Launch

At the end of Q3, we had launched the new search function and noted increases in user activity via Pendo from the improvements we made as well as a rise in slot consumption from paying customers. Post-launch, refinements included organizing results by popularity instead of following the exact string—something originally out of scope but often requested.