HQ Trivia

Visual Design, Copywriting, Animation, Video Editing, Data & Analytics

Following the fateful end and surprise revival of Big Human's sister company in early 2020,
HQ Trivia
leveraged our expertise in paid social via Facebook and Instagram ads to get players back in the game.
Goal

How do we rebuild interest for one of the most viral apps of the past decade through simple means?
Founder
Rus Yusupov
wanted to re-ignite HQ's audience through methods that reflected the game's viral and energetic nature by applying a wide range of creative through social media advertisements.
Ideation

Knowing that HQ is a video-centric experience, we focused on crafting engaging animated content—utilizing user-generated videos of actual players, recordings of live games, and custom visual effects.
Iteration

Of the many video formats that we launched, we found that user-generated content was the marker for strong ad performance and re-applied it in various different ways in the following rounds.
Exploration

As we solidified a winning formula in ad creative, we wanted to be cognizant of performance fatigue. We explored formats that catered to specific types of HQ games as well as ones that mimicked an in-game experience.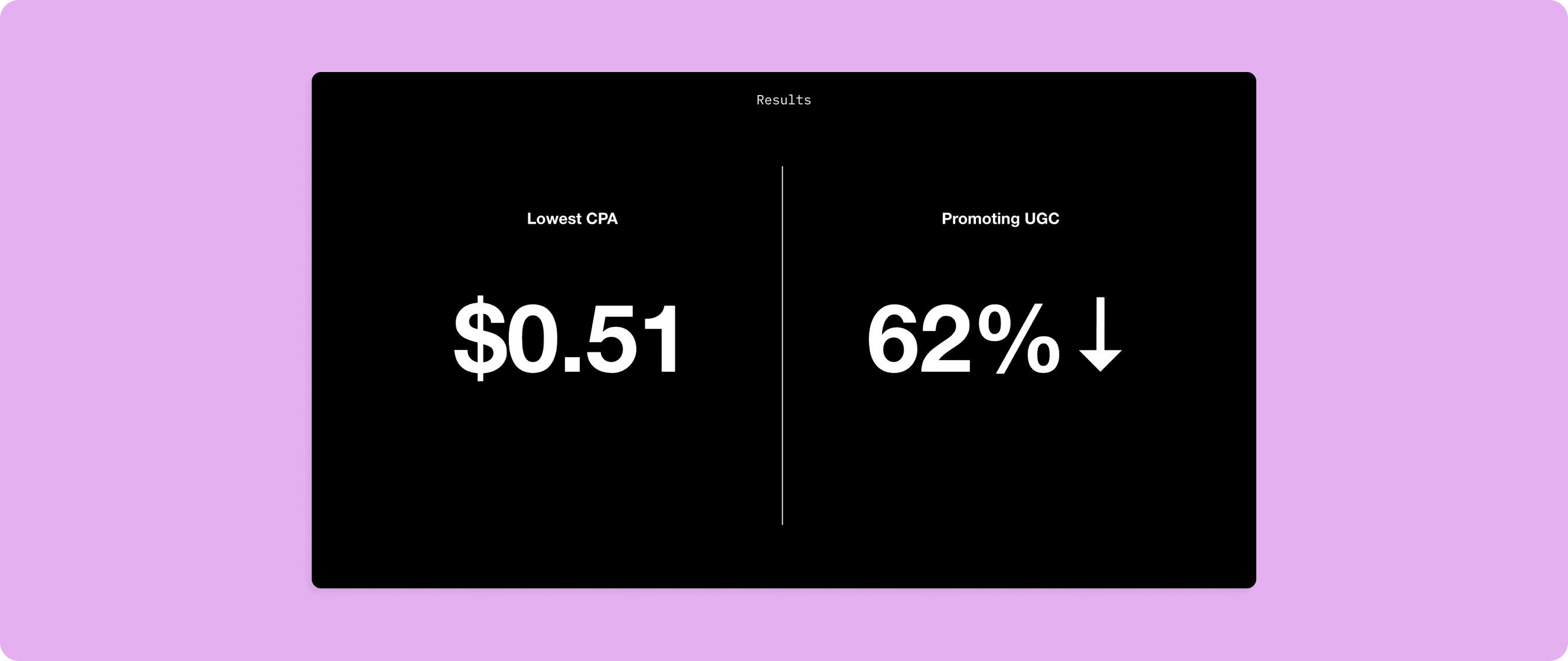 Conclusion
Over the course of 7 months, we were able to hit a very low cost per acquisition at $0.51 and decreased cost per installs by 62% through the continued use of user-generated content.
Future

HQ's social ad campaign showed no signs of stopping as we broadened the scope to Twitter and Snapchat—with the goal of diversifying the audience much further through different channels. We also took the opportunity to evolve the HQ aesthetic with the intention of producing even stronger formats.